HOW TO ADOPT THROUGH GCMO

    Placing retired greyhounds into loving homes is the main purpose of Greyhound Companions. We work hard to match the right dog with each adopting family. To accomplish this, we require each prospective adopter to complete an application form and be interviewed by a GCMO area representative.

    Our representatives have several years of experience placing dogs and can help determine which dog is right for your lifestyle. Our contact with the adopting family does not end with the placement of the dog. We continue to be available to help with the transition and to make certain all are adjusting well to the new family member. We are available for you throughout your dog's life. Do not hesitate to call your representative if you ever have any concerns or questions.

    Our adoption procedure is simple. We strongly recommend reading "Retired Racing Greyhounds for Dummies". This book will tell you everything you need to know about greyhounds. If you feel a greyhound is the right dog for you, submit your application.  You may print an
application
and mail it in. 
Or you may now submit your application on-line.  Click here to start your on-line application.  You will be directed to page 2 after hitting the submit button on page 1.  BOTH pages must be filled out in full and submitted for consideration
.  After receiving your mailed or on-line application, your area representative will check your references and contact your vet before setting up the home visit. If you are approved, you will either adopt one of our available dogs or we will bring in the right dog for you (i.e. cat safe, senior, etc.).
The fee for adopting a greyhound is $
275
. This covers the medical, spay or neuter, a dental and any other associated expenses.
    If you have never met a greyhound, please take the opportunity to visit us in person by checking our
calendar of events
for details about where we will be next. If you are considering adding a greyhound to your family and would like additional information, contact your
GCMO area representative
or call the GCMO phone at (314) 221-5274.
Our organization only places dogs within the St. Louis Metropolitan area (which includes those folks across the river n Illinois).  If you live outside our adoption area, consider contacting another adoption group closer to you. Greyhound Adoption Groups can be found at
www.adopt-a-greyhound.org
Greyhound Companions of Missouri

"What A Difference A Grey Makes"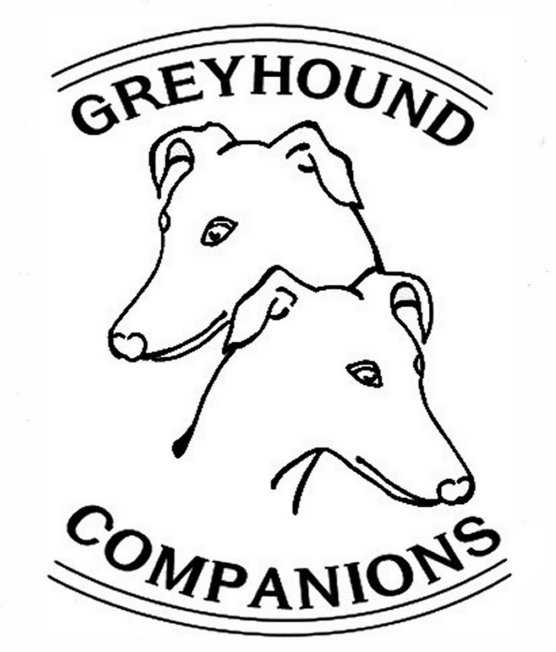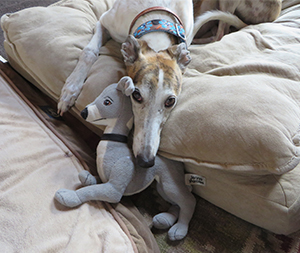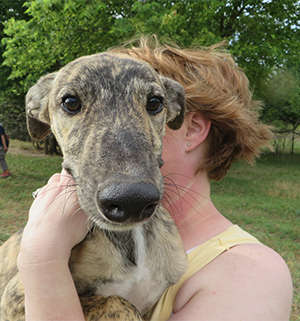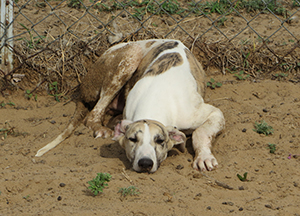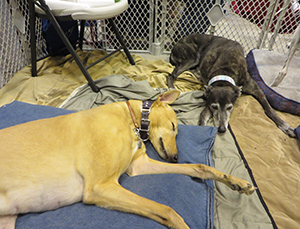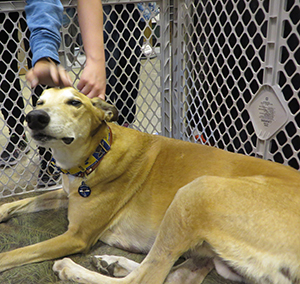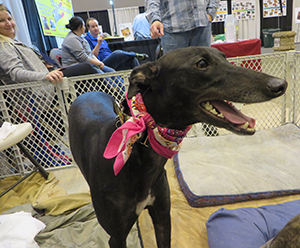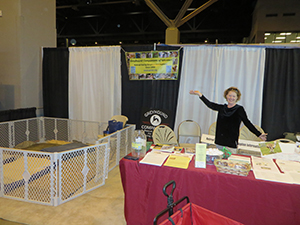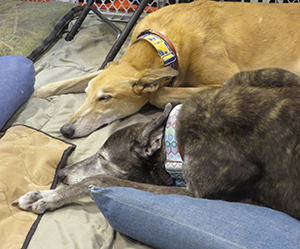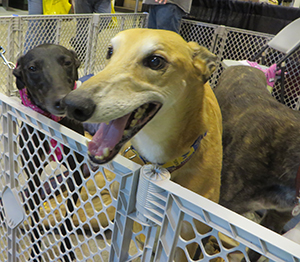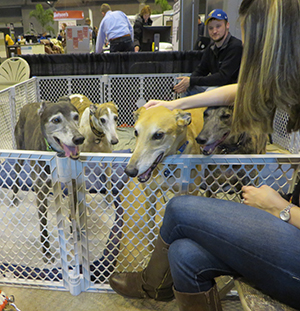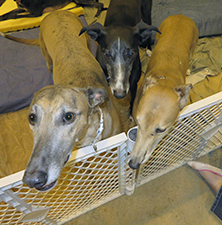 The 2017 St. Louis Home & Garden Show was a big success!!! Thank you SO MUCH to all our volunteers, 2-legged and 4-legged!!!